At Expat Health Spain, we have sourced probably the best health and funeral insurance policies on the expatriate market here in Spain. The aim of our products is to provide security and peace of mind to our clients and their family and we have many years experience of working with expatriates on determining their insurance needs in Spain.

Ill health or the loss of a loved one not only causes immediate problems; it can also result in the loss of income, the inability to pay household bills such as a mortgage or having to find the money to pay for a funeral and related expenses. An expatriate health or funeral insurance policy can help alleviate these problems.

We believe our role is not simply selling an insurance product. It is about listening to the needs of our clients, evaluating the need and suggesting the product that suits the client best. We are also acutely aware that, when the client or his/her family need to use the product, they are likely to be stressed and venerable. That is why we and, the insurance company we use, are there to offer the support that is needed.


EXPAT INSURANCE

- WE CARE ABOUT OUR CLIENTS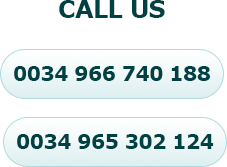 Exclusive Caser Seguros Agent